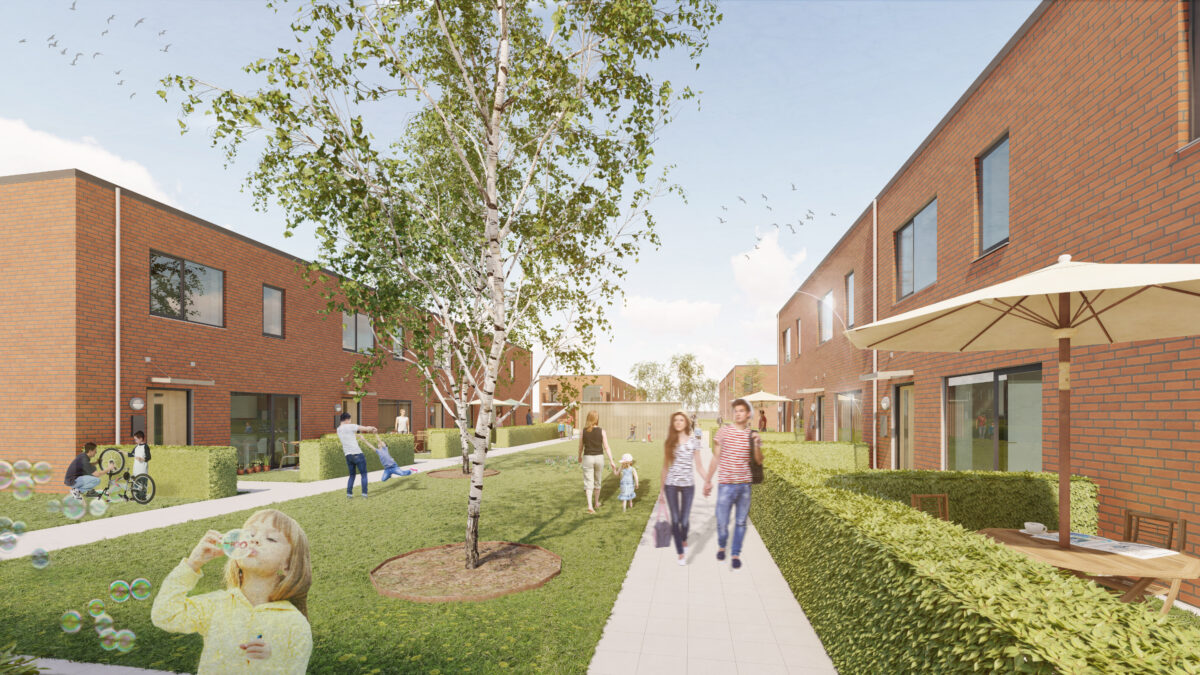 Nybyggeri for Boligforeningen AAB AFD. 47 – etape II
Thormann.as opfører boligprojekt med rækkehuse i totalentreprise i Skovlunde for AAB AFD. 47.
Projektet omfatter 39 boliger i 1 og 2 plan udført i klynger af 3. De tre klynger er ens, men spejlet øst-vest og nord-syd på grunden ved Lundeparken i Skovlunde.
Hver klynge består af tre boligrækker: to ens boligrækker med øst-vest vendte boliger, hvor hver af disse består af tre 4-værelses boliger og to 3-værelses boliger, samt én mindre boligrække med nord-syd vendte boliger, bestående af tre 4-værelses boliger.
Facadematerialerne består af røde håndstrøgne tegl samt mindre partielle områder med lodret beklædning ved fritliggende skure.
Projektet skal opfylde ambitionerne om bæredygtigt byggeri jf. bygningsklasse 2018 og udføres med udgangspunkt i en helhedsmæssig håndtering af bæredygtighed, hvor økonomiske, miljømæssige og sociale kriterier vægtes ligeværdigt.
Projektleder på sagen er Lars Kielsgaard Hansen – lkh@thormann.as – mobil 2067 1922
Byggeleder på sagen er Patrick Tørnæs Nielsen – ptn@thormann.as – mobil 2067 4526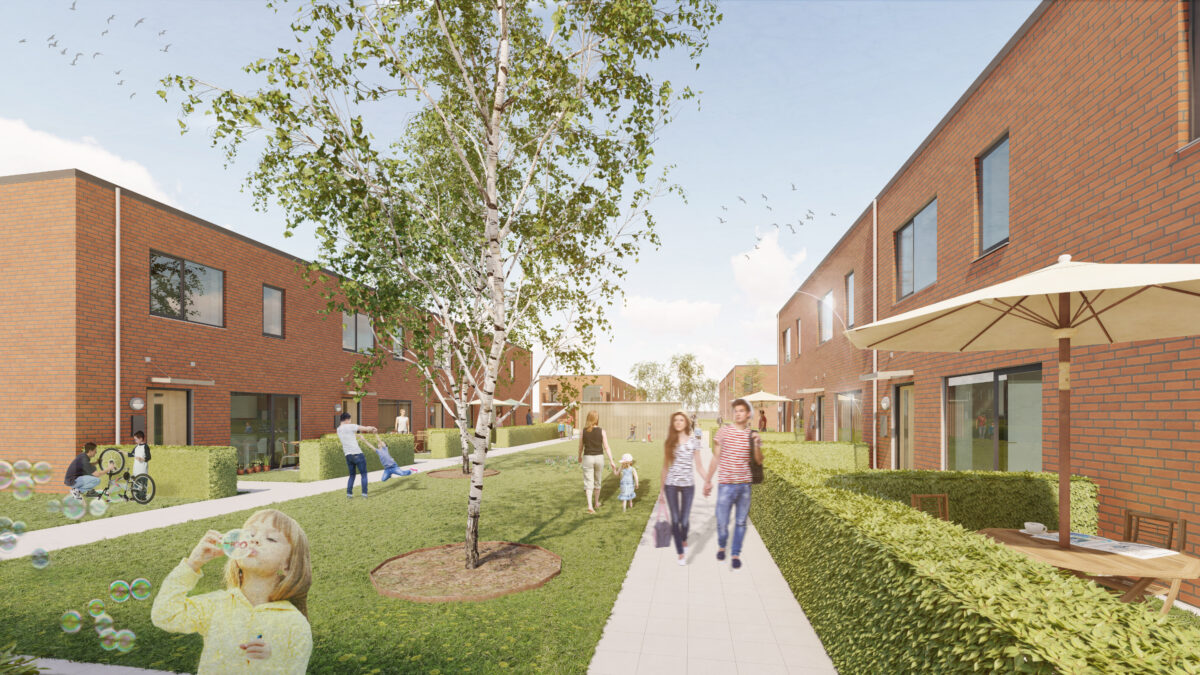 Bygherre: Boligforeningen AAB, Afd. 47 – etape ll
Entrepriseform: Totalentreprise
Byggeår: 2020-2021
Etage areal: 3845 m²
Arkitekt: tnt arkitekter a/s
Ingeniør: Svend Poulsen A/S, Hobro
Energiklasse: 2018
Entreprisesum: 56 mio. kr.
Download PDF